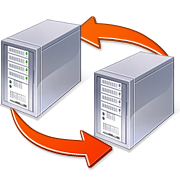 to name just a few…
Why HL7 Interfaces?
Why manually enter data when it can automatically go in your system? Why enter data into 2 separate systems when we can make them share information? With HL7 Interfaces from Jackson, Key you can achieve seamless communication between your medical systems.
The HL7 Standard
Hospitals and other healthcare provider organizations typically have many different computer systems used for everything from billing records to patient tracking. All of these systems should communicate with each other (or "interface") when they receive new information, or when they wish to retrieve information, but not all do so.
HL7 International specifies a number of flexible standards, guidelines, and methodologies by which various healthcare systems can communicate with each other. Such guidelines or data standards are a set of rules that allow information to be shared and processed in a uniform and consistent manner. These data standards are meant to allow healthcare organizations to easily share clinical information.
The Jackson, Key HL7 Interfaces Team
The HL7 interface programmers at Jackson, Key specialize in utilizing todays standards to make your systems interact seamlessly. Jackson, Key clients are provided with a single point of contact with a project manager who is responsive and easy to communicate with. Not only will we build the interface in a timely manner, but we also train your stadd on how to best incorporate this technology into your existing workflow.
Make your programs work seamlessly with an HL7 Interface.
Our experienced programmers have completed numerous HL7 and EDI interfaces between many different types of systems.
EHR to PM intefaces
EHR to Laboratory interfaces
EHR to Call reminder services
Import/Export and inventory EDI systems
Some of the systems we've worked with include:
AdvancedMD
Kareo
Allscripts
Aprima
Centricity
Here's what some of our clients have to say about us:
"The EMR interface implementation I worked on with Jackson, Key was the most productive, swift, and easy implementation I have ever done.  They were a pleasure to work with and were available to help at every turn.  We finished the EMR Implementation in record time and they were most helpful after go-live to assist our mutual client with all remaining questions.  I look forward to working with Jackson, Key again on all of our interface needs."

Rośa A Weston
Interface Implementation Analyst
1701 Century Center CV
Memphis TN  38134-8975
Sonic Healthcare USA (AEL)
"Jackson Key and Associates is an innovative and professional company that has provided Avero Diagnostics with valuable software development services. We were very happy to hear that they had a solution to our issues with the development of a laboratory interfacing system.  Their employees are highly competent, easy to work with and have enabled us to meet our business objectives. We look forward to working with Jackson Key on future projects."

Rafael Blanco, MT
IT Project Manager
"ClearPoint Diagnostic Laboratories had the pleasure of working with Matthew McDaniel and Russell Allbritain with Jackson Key to implement two Aprima interfaces.  Both Matt and Russell's professionalism, timeliness, and knowledge regarding Aprima was clearly evident throughout our interface implementations. They are dedicated to their clients and vendors alike and are readily available to help with any question or task at hand. ClearPoint Diagnostic Laboratories looks forward to working with Matt and Russell at Jackson Key on future interface implementations."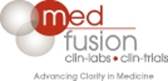 Mary M. Olson
Director of Marketing
2501 South State Highway 121 Business, Suite 1100 • Lewisville, TX 75067
Phone: 972-966-7137 • Cell: 817-681-5708  • Fax: 817-796-1461